The Atlantic: Photos of the Week: 9/3-9/9. A smiley face on a sunflower in a field in Lawrence, Kansas Read this...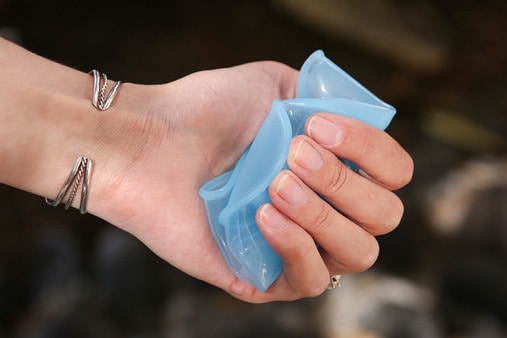 The Ultralight Hiker: Ultralight Collapsible Coffee Cup. The UltrAspire C2 cup is reusable, collapsible, and at just 0.7 ounces, easy to bring wherever you go. Read this...



Blissful Hiking: Etiquette in Trail Shelter Living. Realize that you will likely NOT be the only one in the shelter. That means, don't monopolize it with your belongings. Read this...



Bearfoot Theory: Sprinter Van Conversion. I bought the van as an empty cargo van with big plans to convert it into the ultimate tiny home on wheels. Read this...



India Hikes: Your Ultimate Guide to the Goechala. For anyone trekking in India, the Goechala trail is a must-do. Read this...



Old School Outfitter: 3 Simple Tarp Shelters For The Campsite. Rope. Tarp. Axe. Read this...



Trek on the Trail: The Hundred Mile Wilderness. ITS DIFFICULTY SHOULD NOT BE UNDERESTIMATED. GOOD HIKING! Read this...



Willis Wall Multimedia: Mt. Baker Round-The-Mountain 8/23-24/2016. I had to resort to biking and road walking, but it can be done if one has the stomach for it. Read this...



Appalachian Trail Girl: How to Live Out of Your Car and Why You Should Want To. I thought I would share the pearls of wisdom I've acquired during my months in my home on wheels. Read this...



Hiking For Her: Hiking Self Care. That "gut feel" that something is wrong is your best friend when you're out on a trail. Read this...



Hiking For Her: Best Hiking Umbrellas. Which weighs more, an umbrella or your rain gear? Only you can do these calculations. Read this...



Co-Op Journal: Semi-Rad: A Backcountry Guide to Toilet Paper. 'Sticks and rocks, boys,' I told them. 'We'll be fine.' Read this...



Hiking The Trail: 50 Essential (Wilderness) Backpacking Tips. What could be easier than a simple walk in the woods right? Read this...



Erik the Black: The Ultimate Guide To Lightweight Backpacking Shelters (2016). Now there are so many options that you could spend weeks and never see them all. Read this...



The Drifter: Do: Take in the Details. Here are four ways to soak up all the details from the sights, smells and tastes to make the most of your travel. Read this...



The National Parks Girl: The Last Frontier: Gates of the Arctic National Park — Part 2 of 3. By this point my ankles were screaming with every step I took. Read this...



PopUpBackpacker: Is 'stink' from sweating while backpacking bad?. Should you join the search for clothing that minimizes body odor? Read this...



Walking With Wired: Day 1: We Got It! We decided to drive directly up to Mt Rainier National Park (3hrs) so that we could spend the night somewhere and be in line by 4:30am for permits. Read this...



Outdoors MH: MYOG Dyneema X Backpack. I've always wanted to make my own backpack so here it is, attempt number 1. Read this...



The Cotopaxi Journal: Bacon-Wrapped Hot Dogs. If you're looking to add some flavor to your camp menu, give this recipe a try! Read this...



Old School Outfitter: 4 Bacon Cocktails to Change Your Life. Bacon cocktails will bring a whole new level of joy to your life. Read this...



Hyperlite Mountain Gear: Double Duty: Lightening Your Backpacking Load with Multi-Purpose Gear. 'If you can't ride two horses at once you shouldn't be in the circus.' — James Maxton Read this...



My Very Long Walk: The Dickens Guide to Surviving a Cow Attack. Face to face with Bovine the Destroyer, the barbarian cow? Read this...



Hiking in Finland: The Week in Review 248. 'Nothing compares to the simple pleasure of riding a bike.' - John F. Kennedy Read this...



Hiking in Finland: The Week in Review 247. "Autumn seemed to arrive suddenly that year. The morning of the first September was crisp and golden as an apple." — J.K. Rowling Read this...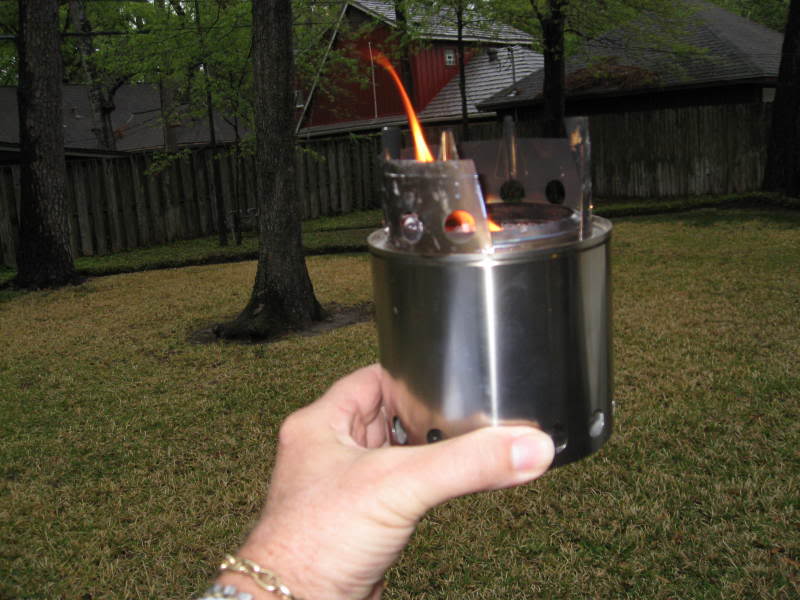 The Ultralight Hiker: Bushbuddy Stove. The original wood burning double walled secondary combustion wood gasifier stove. Read this...



Section Hiker: Section Hiker's Top Backpacking Gear Picks — 2016. It's the kind of stuff I've been using for years and will likely replace when it wears out. Read this...



Chris Townsend Outdoors: Rewilding in Scotland. Rewilding in Scotland means initially the restoration of a natural forest. Read this...



PopUpBackpacker: How to get a Good Night's Sleep in the Backcountry (and everywhere else). 'Lie down, close your eyes, and go to sleep.' This is what I do nearly every night. Read this...



MSR Summit Register: BTUs, Boil Time and Water Boiled: Understanding Stove Performance. When we talk stove performance, we mean two things: How fast that stove boils water and how much fuel it uses to do so. Read this...



The Mountains Are Calling: The time I walked 22 miles for a party. Though I will always gravitate to the alpine, I appreciate forgotten corners like this. Read this...



PopUpBackpacker: Wilderness For Sale. In the backpacking community, the debate seems to be which route is better; not whether it is ethical to publish such detailed information. Read this...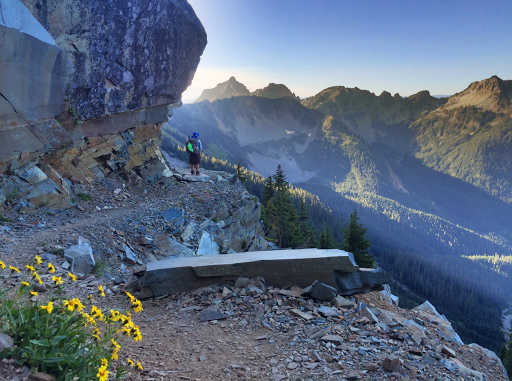 Rambling Hemlock: Day 2- Pikas and rainbow mountains. y stress fracture site starts talking. Not pain but I feel it. Hello, it says, don't forget! Read this...



Adventure Journal: The Best Backpacking Loop You've Never Heard Of. The Mineral King loop is hard to beat. Read this...



Adventure Journal: You Can Now Get Every U.S. Topo Map for Free — Easily. Nat Geo's PDF Quads service is just about the smartest, most convenient way to acquire and carry the maps. Read this...



Adventure Journal: 100 Years Ago Today, Shackleton Crew Finally Rescued. No one had ever crossed South Georgia, and the map showed nothing but a blank expanse. Read this...



Adventure Journal: This One-Eyed Surfing Cat Will Totally Make Your Day. Sometimes he goes solo on his own boogie board. Read this...



Timothy Mcsweeney's: I've Been Sent to Rescue You From This All-You-Can-Eat Brunch Buffet. I'm not going to make it but you still have a chance. Freedom is right through that door. Stay focused. Read this...